Ram 1500 Towing Capacity
The Ram 1500 was built for towing and hauling. Its durable yet lightweight frame, coupled with its powerful engine options, gives it all the power it needs. It makes light work of pulling or carrying your work equipment, camping gear, travel trailer, or boat for the daily work commute or an overnight trip on the lake. This rugged truck has your back if you're considering using the Ram 1500 for other duties like farming. Farming can be unpredictable, so you should want something you can rely on, like the 2022 Ram 1500. Keep reading to learn more about everything you need to know about this impressive truck and its towing capabilities.
Different Engines, Different Capacities
The 2022 Ram 1500 has five engine options, each with its own towing capacity. The standard 305-horsepower 3.6-litre Pentastar V6 can tow up to 7,710 pounds when equipped with the 4x2 powertrain or 7,460 pounds with the 4x4 option. Next, the 395-horsepower 5.7-litre V8 (and the eTorque hybrid version) can tow up to 12,750 pounds with the 4x2 configuration; this engine offers the highest towing capacity for the Ram 1500. The 3.0-litre EcoDiesel engine provides up to 12,560 pounds of towing when properly equipped, just shy of the maximum amount. Finally, the 6.2-litre Supercharged HEMI V8 focuses on its Best-in-Class 702 horsepower and Best-in-Class 650 lb-ft of torque but still offers a respectable 8,100-pound towing capacity.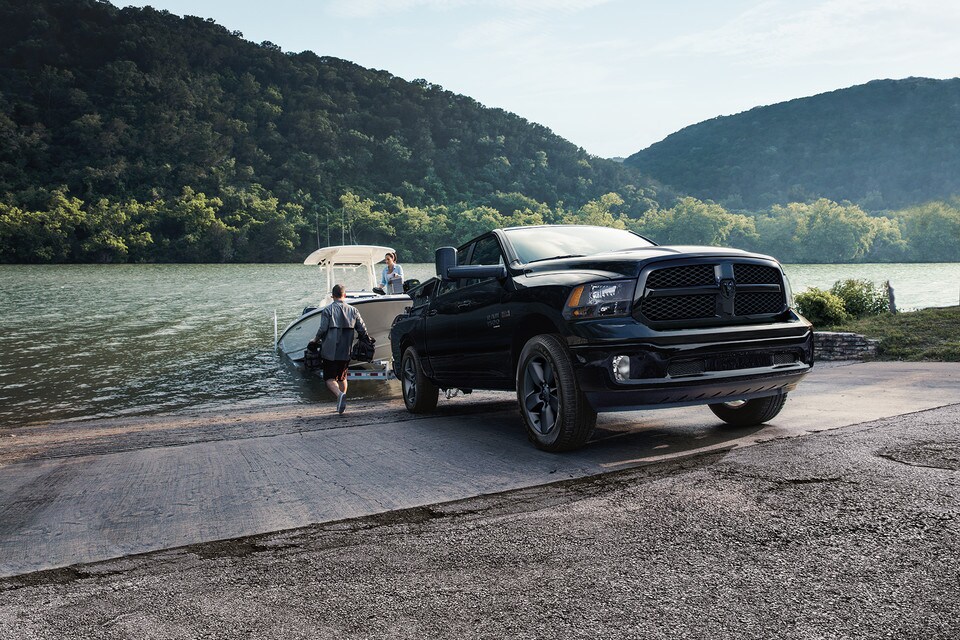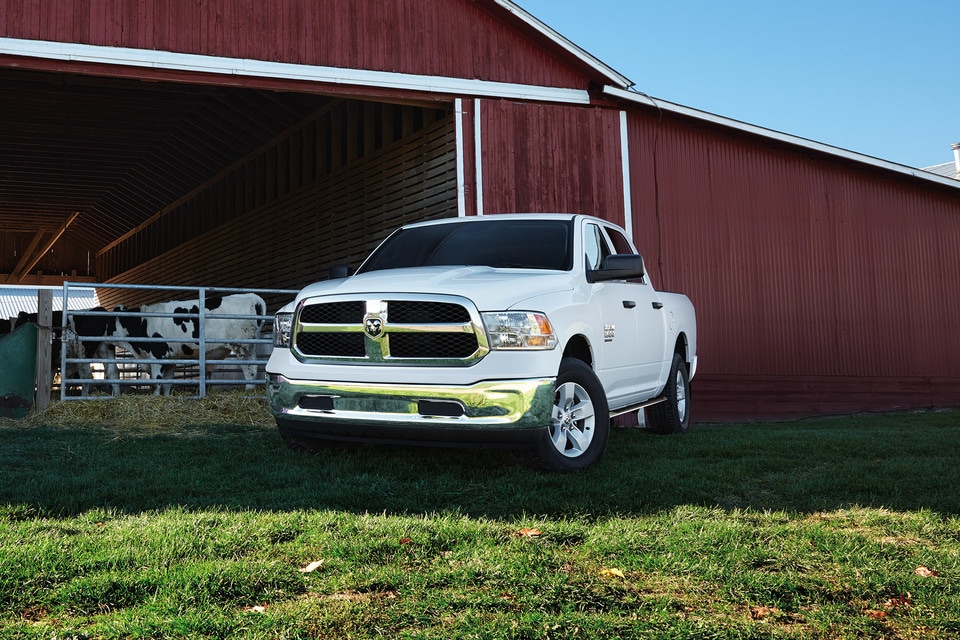 The Best Truck for Farmers
The Ram 1500 is versatile and reliable, allowing you to focus on your harvest and not on whether or not your vehicle can handle the job. This truck has industry-leading fuel economy and towing capabilities that can handle almost anything you throw at it. It also offers next-level convenience with its handy storage compartments, bright lights to help you see at night, and impressive off-road capabilities. The Class-Exclusive RamBox Cargo Management System can keep your tools and equipment safe, dry, and secure with its lockable and drainable features. It has a combined fuel economy as low as 10.7 L/100 km with its 3.6-litre Pentastar V6. This will allow you to focus your time and money on your crops and less on filling up your truck. Plus, with up to a total towing capacity of 12,750 pounds, the Ram 1500 can easily tow your average-sized tractor, plow, seeder, or other machinery when properly equipped while still having room in the truck bed and storage areas for tools, drinks, and other necessities while in the field.
Know Before You Go
When towing, it is essential to know how to use a trailer hitch to connect your trailer or boat. Also, it is vital to know the weight of the items you are towing and that they will fit within the maximum capacity of your truck, including the weight of the trailer itself. For example, if you are towing a tractor that is a total of 12,000 pounds and the utility trailer you are towing it on is 2,000 pounds, your Ram truck won't be able to pull it efficiently, if at all. You need to factor in the trailer's weight to ensure you aren't trying to haul more than the truck can take. Even though the Ram 1500 is powerful, for it to last as long as possible, you should take care when attaching and detaching items and how you use the towing feature. If you have any questions, feel free to reach out to us here at Legal Chrysler in Legal, Alberta.